We love children at Pleasant Valley South!  We want children to experience all the love and joy God has for them.  Through on-going ministries like Bible Study, Children's Choirs, Children's Church, Awana's and Vacation Bible School, your child will grow in the Lord and have fun doing it! At Pleasant Valley South Baptist Church, we realize that children are great blessings from God. We strive to provide ministries that will help them understand God's plan for their life. The Bible is the text book and Jesus Christ is the standard.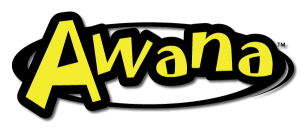 Our goal is to reach boys, girls, and their families with the gospel of Christ and train them to serve Him. The acronym AWANA comes from the first letters of Approved Workmen Are Not Ashamed (2 Timothy 2:15). Our program includes children age 3 through 5th grade. Awana has 3 clubs:
Cubbies – Ages 3 years through Pre-K
Sparks – Kindergarten through 2nd Grade
Truth and Training – 3rd through 5th Grades
We invite you and your children to come and see what we are all about. Our evening begins at 6:00 and ends at 7:30. During the evening, each "clubber" has a time of fun and games, a time of Bible memorization, and a lesson time. Clubbers receive awards as they complete sections of their handbooks. Once a clubber completes a start booklet, they receive a book and uniform for a cost of $10.00. We would love to have the privilege to help your child learn about Christ. We hope to see you Wednesdays from 6-7:30 p.m. 

Kristian Brown